Account Documentation
---

At the top of your navigation bar is an Account Management icon that allows you to easily view and edit your profile, and sign off.
When you click the Account icon, a pop out will spring to the right.
My Profile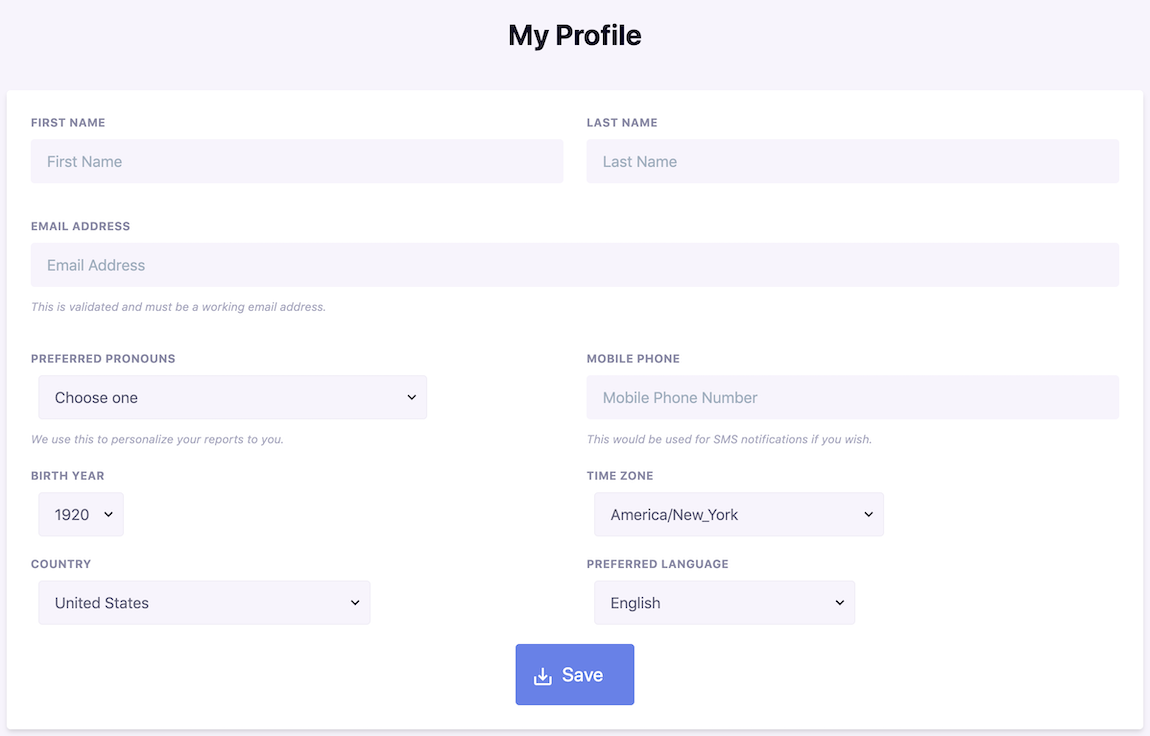 When you first follow the link sent to you by your organization, you register and set up an account. You can access your account information by first clicking the account icon and then selecting "My Profile" from the pop out menu.
Your first and last name, email address, preferred pronouns, mobile phone number, birth year, time zone, country and preferred language can all be viewed and changed from this page.
Editing My Profile
On the My Profile page, you can edit any of the text fields by clicking in the box and altering the information. You can edit the drop down menu information by clicking the "V" to the right of the drop down menu box, scrolling to your new selection and clicking the updated information. When you are finished changing your information, click the blue "Save" button at the bottom of the page.
View and Download Your Data
At the very bottom of the My Profile page is a blue button that says, "View and download your data." When you select it, you will be redirected to a page titled "My name's Data." That data page will show you a record of the psychological data we have stored on you.
Add Personality Result
"Add Personality Result" allows a person to manually enter a 4 Letter Personality Type Code if they have undergone a best-fit process another way and know their type.
Download Your Data
At the top right of your "My name's Data" page is a blue "Download Your Data" button that will open up a print window to print out your psychological data. The print window operates the same as a standard print window in which you select your print preferences before clicking "print."
Sign Off
When you click the Account icon, a pop out will spring to the right that gives you the option to "Sign Off." If you are using this system on a device that other people can access and see, such as a public computer, it would probably be prudent to click the sign off button to close your account before leaving the device.
Changing your Password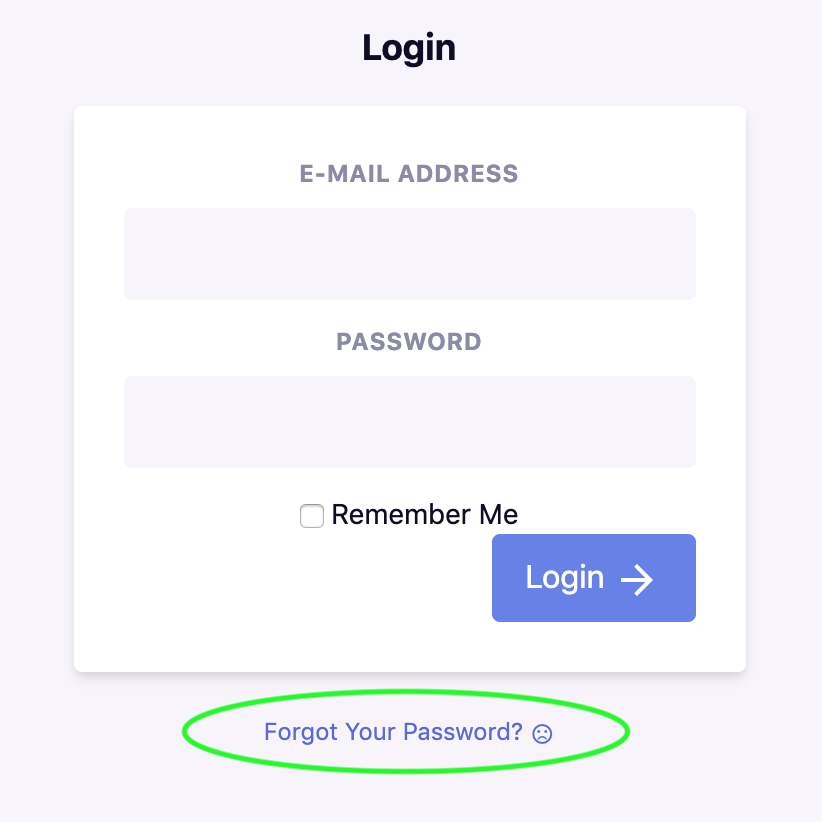 Changing your password is simple. You can go to the Forgot Password screen, and request the ability to reset your password. First you will need to Sign Off (see above). Proceed to the forgot password screen from the Login screen. You will recieve an email with a link to follow, where you can reset your password.