Inbox - Expert/Admin
---
Your inbox is a section of your navigation bar that contains a log of all actions taken by the admins of the organization. Any creations, removals or updates made by any admin in your organization are listed here for your records.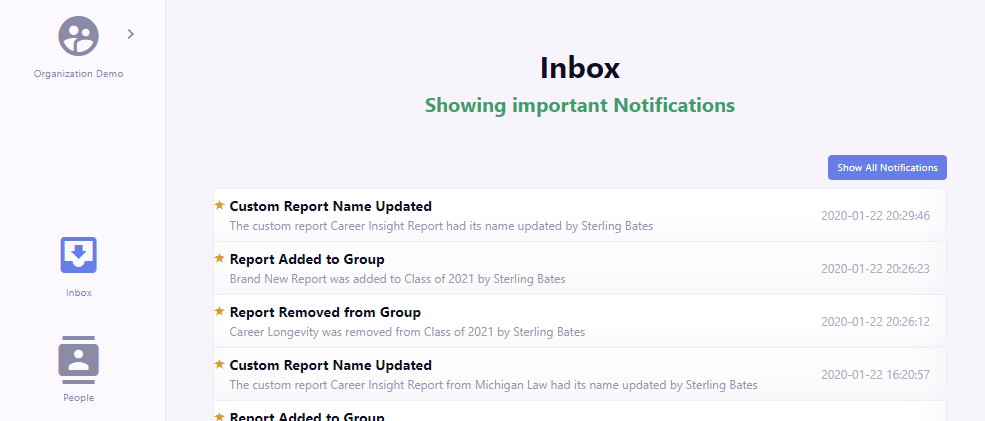 Notification Boxes

Each notification box is a receipt of a transaction, some change that took place within your organization. This could be any number of things, like groups, people, wizards, or reports being either added, edited, or deleted.
Reading Notification Boxes
At the top left of the notification box is a general headline about what change occurred. Below the headline are the change details, stating specifically, "This thing had this action happen to it by this Person."
To the right of the notification box is the date that the change happened, written as year-month-day. Below the date is the time, written according to the 24-hour time system. The inbox is sorted by most recent event.
Show All Notifications Button

The Inbox defaults to show you only the most important notifications. However, sometimes you need to see EVERYTHING that happened, even the small, seemingly trivial details. That's where you can toggle to Show All Notifications view.
To the top right above your list of notification boxes is a button that toggles between showing or hiding a all notifications. Click "Show All Notifications" to switch to using the verbose inbox. Click "Show Important Notifications" to switch back to viewing the simpler, default inbox.